With the Blizzcon Virtual Ticket www.blizzcon.com you have access to watch this years (2018) event happen live in November. But you also have access to all the videos from 2017.
One video I watched with my 2018 Virtual Ticket was an interview with Jeff Kaplan (Game Director of Overwatch). In the interview the hosts started discussing favorite heroes and the discussion lead to "shipping" (shipping of fictional or non-fictional people basically means they are in a "relation-ship") of characters.
Jeff stated that the community is much more creative when it comes to developing characters, taking it places they (the Overwatch team #team4) would have ever thought of. He went on to acknowledge knowing of both McHanzo and PharMercy ships that are all over twitter. Seeming to laugh in approval of them both.
While it's not an official ship from Team 4, it's great to know that they appreciate the fandom that everyone makes for the game they have worked hard on.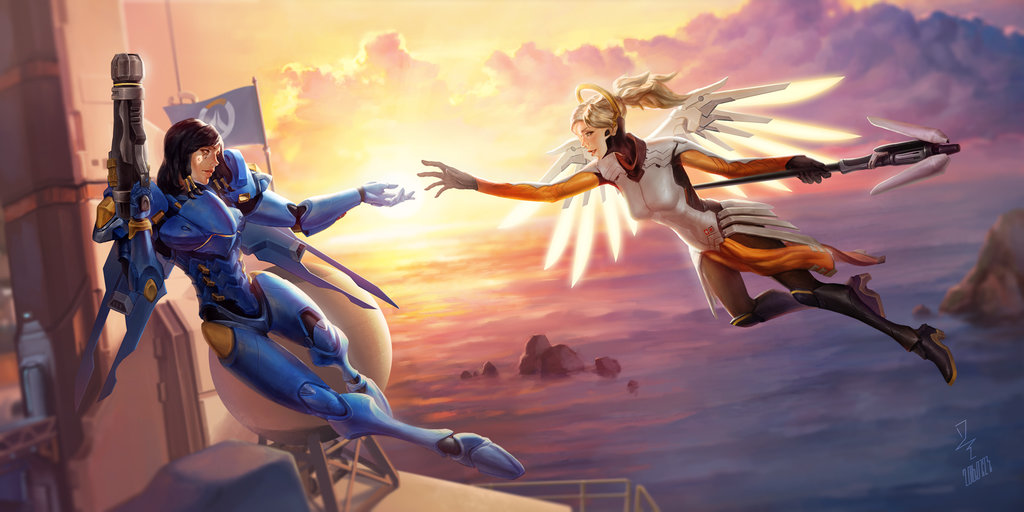 Go to www.blizzcon.com to purchase your Virtual Ticket for 2018 or click the link in your battle.net app
Check me out at gamewatchtoday on instagram and twitter for all the latest Overwatch News.